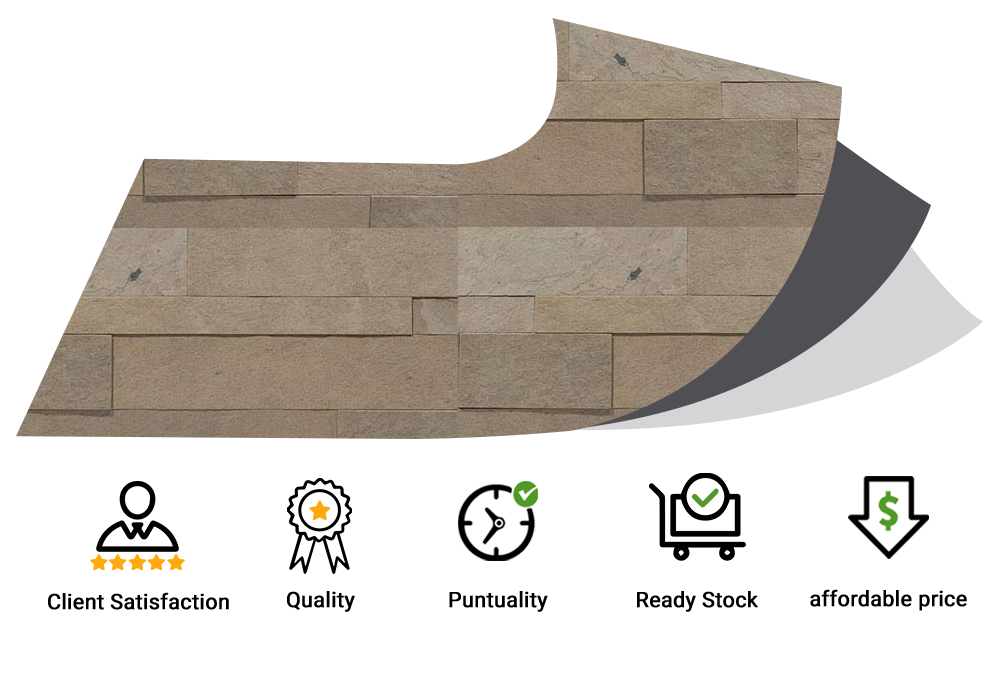 The just Peel & Stick, as the name indicates is a stone veneer with an adhesive on the backside with protective backing where one just has to peel off the backing paper and apply it to a smooth, even, and dust-free solid surface and done – it's that easy. No additional labor, heavy tools, or machinery are required to install this peel and stick stone veneer.

This do-it-yourself project from Stone Veneer is Ideal for any indoor project in dry climates and offered in different stone styles. The 30×60 cm format and the convenient packaging make for an easy way to show off your designer side!
APPLICATION - Interior and Exterior Wall Claddings |Flooring | Ceiling | Doors and Cabinets | Fire Place | Swimming Pool | Furniture | Bathroom | Signage | Kitchen | Countertops | Building Façade | Backsplashes.
There are enough colors, backings to apply to about any idea. The market segment is expensive.
StonesVeneer™ provides versatility in sizes.
600 x 150 mm – 600 x 300 mm
Custom Sizes – Subject to Availability
  100% NATURAL STONE SURFACE