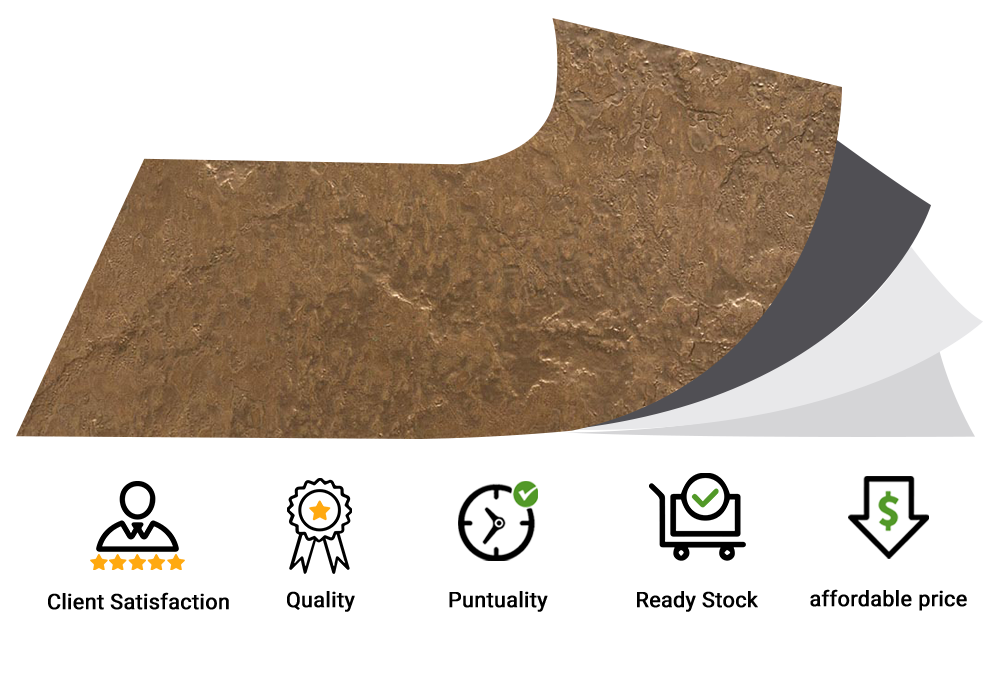 TRANSLUCENT STONE VENEER IN INDIA
Welcome to our Stones Veneer, where we bring you the remarkable beauty and versatility of Translucent Stone Veneer. This innovative product will transform your space into a beautiful one. Translucent Stone Veneer is a cutting-edge material that combines the natural elegance of stone with the translucency of light. Its unique composition allows light to pass through, creating a fascinating effect that adds depth and beauty to any room.

Translucent Stone Veneer can be used for accent walls, countertops, and more. Besides being durable and easy to maintain, it is also stain- and scratch-resistant. With Translucent Stone Veneer, you can transform your home or business into a stylish one. Experience the enchantment of this remarkable material today and explore the endless design possibilities!
APPLICATION - Interior and Exterior Wall Claddings |Flooring | Ceiling | Doors and Cabinets | Fire Place | Swimming Pool | Furniture | Bathroom | Signage | Kitchen | Countertops | Building Façade | Backsplashes.
There are enough colors, backings to apply to about any idea. The market segment is expansive
StonesVeneer™ provides versatility in sizes.
1220 x 610 mm | 2400 x 1200 mm
Custom Sizes – Subject to Availability
  100% NATURAL STONE SURFACE
TRANSLUCENT STONE VENEER SHEETS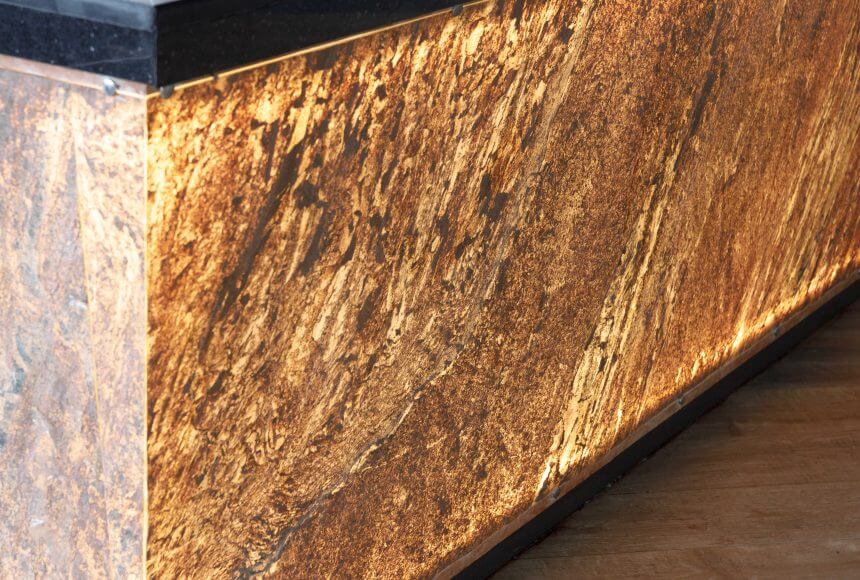 Translucent stone veneer sheets offer a captivating and innovative solution for architectural and design projects. These remarkable sheets combine the beauty of natural stone with the versatility of a thin, flexible material. Made from a variety of minerals, these veneers allow light to pass through, creating a stunning visual effect that enhances any space. The translucent nature of the stone veneer sheets adds a touch of elegance and sophistication, making them ideal for both interior and exterior applications. Whether used in feature walls, partitions, or lighting fixtures, these sheets transform ordinary surfaces into works of art, providing a unique and captivating design element that is sure to impress.