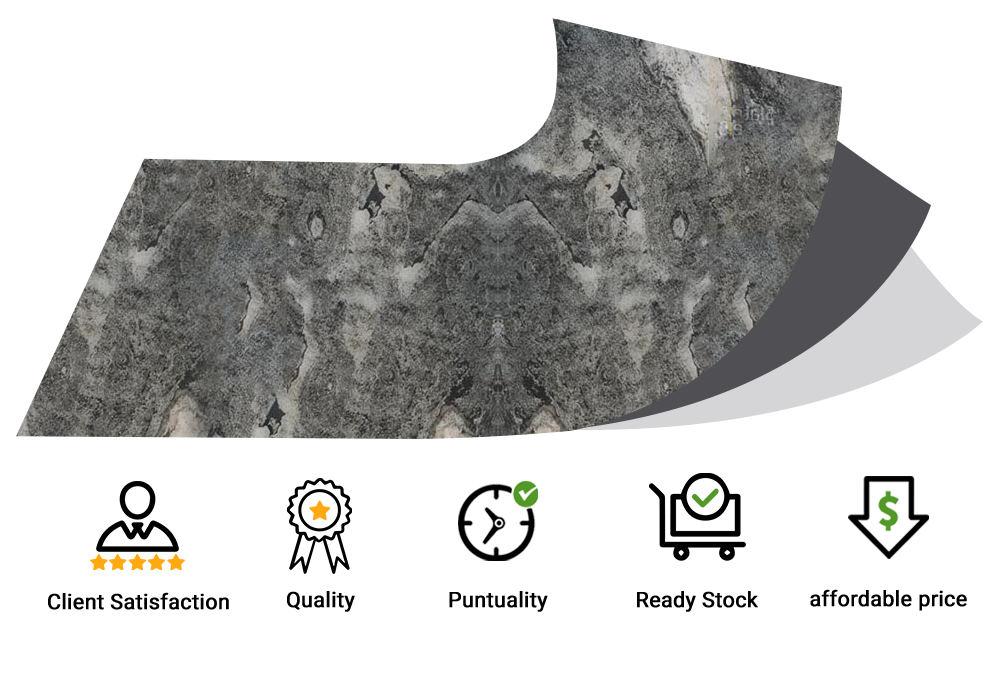 The innovative UVTRANS™ stone series comes as a thin layer of natural stone flexible sheets. The trans sheet has the unique ability to allow the light to pass through it. The ethereal charm of sunrays or backlights creates a breathtaking piece, by exposing the true extraordinary natural blend of colors and ravishing the warmth of the stone. Therefore, the translucent sheets, when lighted, can create wonders by offering a centering and a meditating effect. It can be used with a backlit on any Bar Counter Tops, Ceilings, Columns, Counters, Aquariums, and Designer Walls, etc.
Our UVTRANS™ series is available in more than 10 fantastic colors and gives designers the unrestrained freedom to give life to eclectic concepts.
APPLICATION - Lighting for Interior | Exterior | Indoor & Outdoor Display | UVtrans Backsplash | Luxury Lamps | Tables | Desks | Ceiling | Bathroom Enclosure | Lighting Designers | etc.
There are enough colors, backings to apply to about any idea. The market segment is expansive
StonesVeneer™ provides versatility in sizes.
1220 x 610 mm | 2400 x 1200 mm
Custom Sizes – Subject to Availability
  100% NATURAL STONE SURFACE